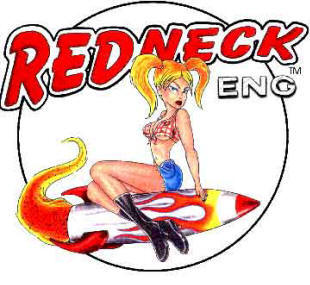 Frames and Body Kits:
This is the page that directs you to the different types of chassis that we manufacture.
All of our chassis are available in left or right side drive and most any configuration you could want, from Buell Blast to V-Twin or Rigid to Soft tail. If you want something fabricated that's not on our website, ask SALES for assistance.
We can build anything. Just ask.
MANY FEATURES ARE INCORPORATED TO MAKE YOUR BUILDING
EXPERIENCE GO SMOOTHER:
RAISED ENGINE MOUNTING POINTS
FIXED TRANSMISSION PLATE
MILLED AXLE BLOCKS FOR PAINT RELIEF
INTERNAL FORK STOPS
ALL FRAMES ARE MADE FROM DOM STEEL TUBING .134 -.156 WALL
TIG WELDED BY HAND
LIMITED LIFETIME WARRANTY
ALL REDNECK FRAMES CONTAIN TRADEMARK FEATURES REGISTERED WITH THE UNITED STATES PATENT/TRADEMARK OFFICE:
UNIQUE HEXAGONAL AXLE BLOCK DESIGN
REAR FACING SEAT POST & HOOP SHAPED REAR SECTION
WE HAVE APPLIED FOR PATENTS ON OUR FRAMES AND HAVE BEEN GRANTED DESIGN PATENT # D 494,106 FOR OUR AWARD WINNING CURVES FRAME
AND # D 510,546 FOR OUR MUTANT FRAME.